Making your Practising Certificate renewal process easier

As a strategic partner to the Law Society and its members for business finance, we understand that every law firms' finance requirements are unique. Therefore, using our team's combined experience of over 150 years, we tailor our approach and products to meet the specific requirements of the sector and each individual firm.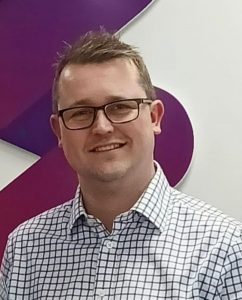 Craig Reid, Sales Director at ShirePF, commented:
"It has been widely reported that there are many challenges that legal firms and professionals are facing, most are uncontrollable external economic factors like the increase in cost of living including the many interest rate rises that are becoming the norm. Many key outlays like insurance and energy bills have risen sharply putting pressure on business profits and employees wage requests, these all amount to one thing which is pressure on working capital and cashflow.
I am proud that ShirePF are a strategic partner to the Law Society of England and Wales as we can help those practices in need, we offer spread payment facilities for almost all requirement a firm may have. In particular as part of our Strategic partnership we will provide the spread payment facility for a legal firm's upcoming SRA Practising Certificate renewal.
Uniquely, not just I but the majority of our experienced team including sales, marketing and compliance were involved with the previous incumbent partner for the practising certificate spread payment facility. This give all the experience needed to improve on what was a previously web form offering in which the customer experience was not at the forefront of the design.
To make sure this a success we have listened to feedback and we have been working tirelessly to ensure your Practising Certificates (PC) renewal process will be as smooth as possible this year, and to continue to improve thereafter. Working with the Solicitors regulation authority (SRA), The Law Society and funders, we are improving the service offered, for the benefit of you, the member.
Due to this, Law Society members can now expect to have a newly designed Practising Certificate finance portal and spread payment facility at their disposal for the start of October. This will be accessible once you have applied for your firms' Practising Certificate through your MySRA login, there will be link from the confirmation page. Alternatively, we will provide you with a link to apply directly and unlike previous years, this portal will be open until the 31st December giving you the time to make an informed financial decision about the needs of your practice.
Instead of paying the cost in one hit this facility will enable those firms who would like to spread the cost of paying their SRA fees over 10 months. Once the application is completed firms will get an instant decision with immediate access to the finance agreement which will be e-signed for your convenience and paid directly to the SRA on your behalf.
The new portal will be similar to what has previously been used by law firms, but we are confident that the application process will now be even quicker and more user-friendly. We have taken out as many clicks and form filling as possible.
I envisage that due to the economic pressures highlighted above that this will be a very useful tool to help firms preserve cashflow and spread the cost of the Practising Certificate cost."
If you would like any further information, then please don't hesitate to be in touch with a member of the team here at ShirePF enquires@shirepf.co.uk or 01827 300 099.